Menomonee Falls High School
Class Of 1962
Milestone Reunions
Information for this section is reserved for past reunions. If you have any reunion-related photographs, memorabilia, or evidentiary material please send it to the site administrator along with any supporting captions/comments.
50-Year REUNION (2012)
1. Reunion attendees received a welcome letter from Menomonee Falls Village Board president, Randall Newman. Click here to view.
2. To view a copy of the Reunion evening program held on Saturday, 7/28/12, click here. Besides a list of classmate and guest attendees, it contains information on how to participate in future reunions.
3. To see one of the reunion music videos, click the title/links below. In Memory was shown before dinner. Military Tribute and Reflections were presented after dinner in that order. Celebration is a compilation of photos taken during the reunion weekend and made available on DVD about 8 weeks later.
a. IN MEMORY (7:48)
b. MFHS MILITARY TRIBUTE (2:12)
c. REFLECTIONS: Uploaded final version in 3 parts to stay within YouTube size limitations. For optimum effect, suggest viewing in order).
Part 1. Village, School, & Yearbook Memories (10:20)
Part 2. Senior Year, Commencement, and Graduating Class of 62 (11:22)
Part 3. Service, Careers, Gatherings, & Credits (7:45)
d. CELEBRATION: Uploaded final version in 4 parts to stay within YouTube size limitations. For optimum effect, suggest viewing in order.
Part 1. Reunion Overview (3:15)
Part 2. Classmate Attendees & Their Guests (7:34)
Part 3. Highlights, Teachers, & Guests (5:17)
Part 4. Reunion Acknowledgements (1:30)
4. To see a copy of our commemorative 50-Year Reunion Cookbook click here.
5. To view a sample of some photos taken, click on Looking Back>Photo Gallery in the left hand navigation bar and then click on "50-Year Reunion Sampler" and "Spouses and Guests of Classmates." (Additions/corrections to the captions are welcome).

35-Year REUNION (1997)

Row 1 (left to right): Barbara Jean (Loether) Bock, June (Lang) Buchmeier, Fran (Kaiser) Becker, Janet Grube, Judy (Casper) Burden, Randy Kons, Russell Gerds, Dan Pagel, John Miller. Row 2: Grant Casper, Dave VanAlstyne, Gerry Walther, Kathleen (Gross) Pape, Joe Niebler, Cookie Bellmann, Ken Storck, Jim Beringer, Bob Viola. Row 3: Ralph Krueger, Mike Lehmkuhl, Judy (Lex) Kautza, Kathy Leisner, Eileen (Burkwald) Strauss, Mary (Janzer) Engan, Bonnie (Herb) Ullsperger, Nikki (Parker) Fogel, Bonnie (Kuhl) Woehlkel, Cheryl (Opsahl) Maas. Row 4: Bob Walther, Van Uttech, Ray Behl, Bob Umhoefer, Connie Campbell, Ray Umhoefer, Louise (Landry) Urmanski, Janice (Weber) Perri, Ralph Fogel, Ed Adams, and Ken Stanke.

25-Year REUNION (1987)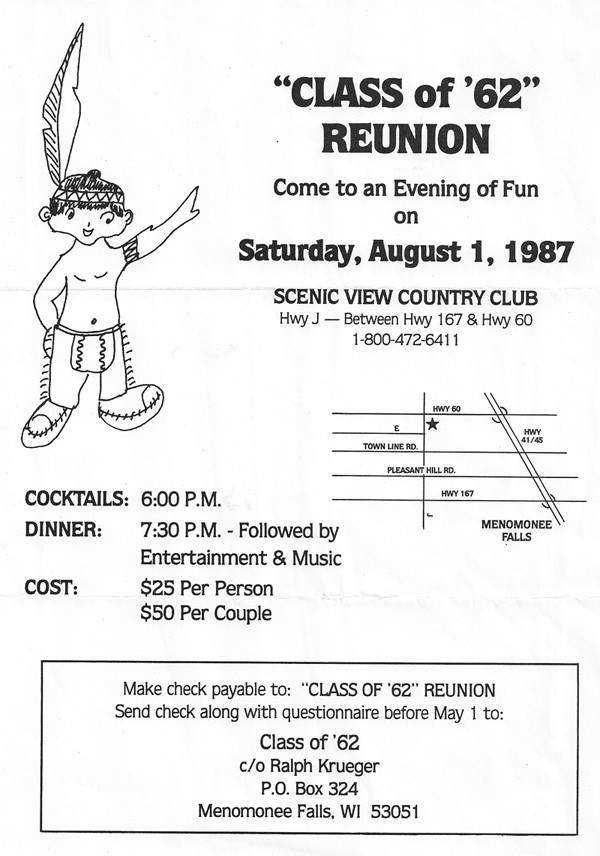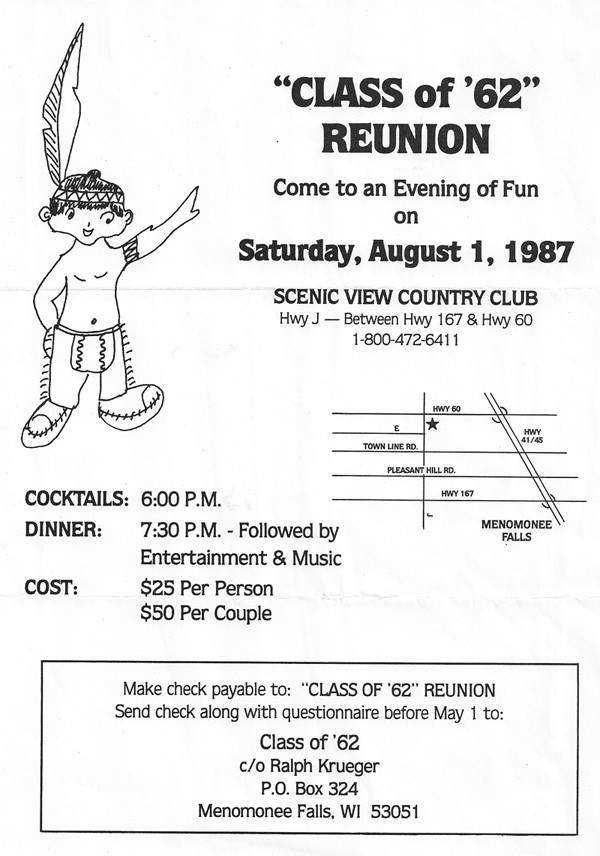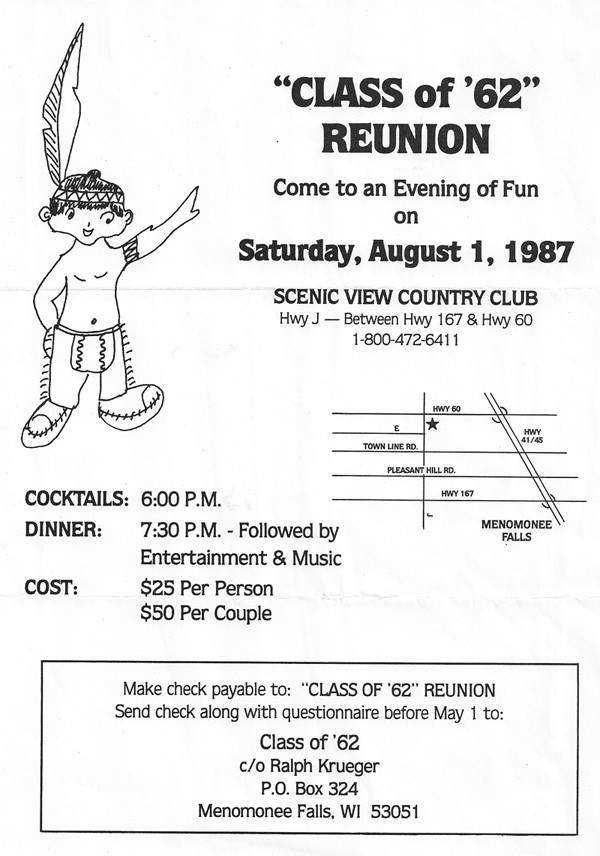 10-Year REUNION (1972)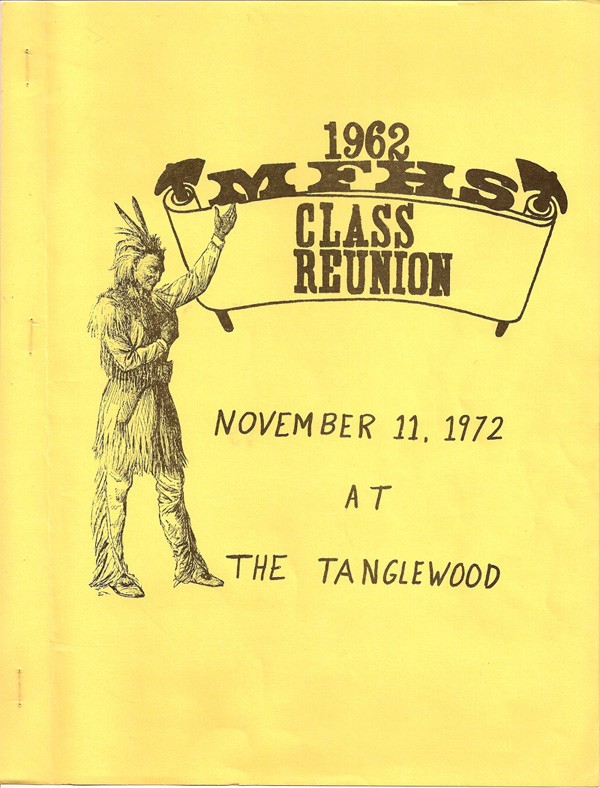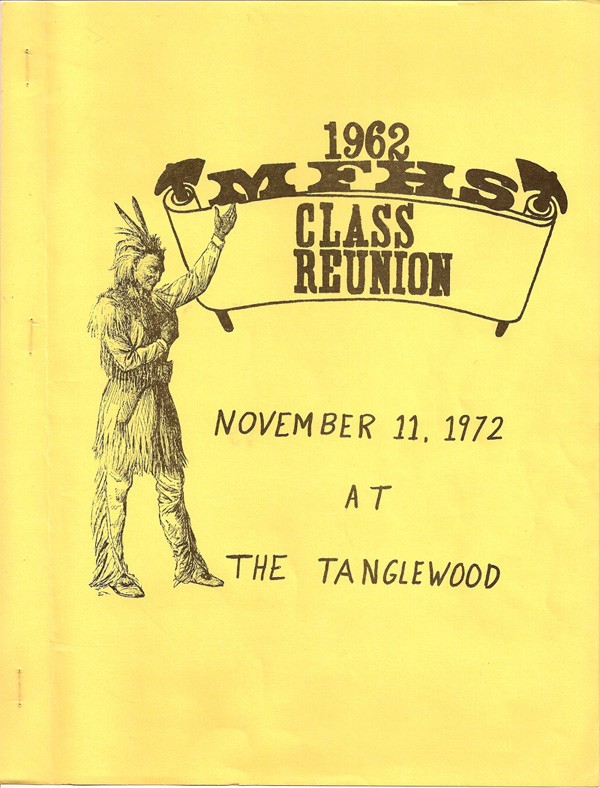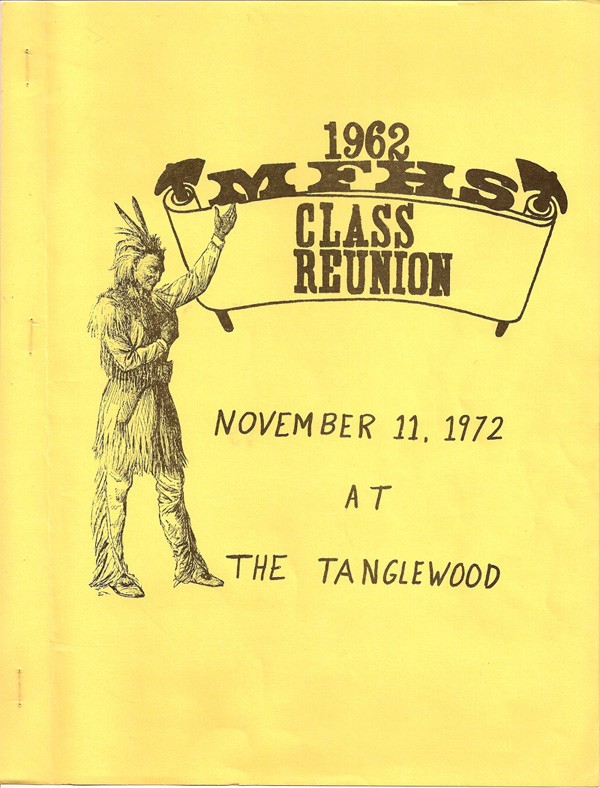 Click here to view booklet highlights.